TODAY'S GIFT: FREE PRIMALDERM JADE ROLLER SET
⭐⭐⭐⭐⭐4.8/5.0 Stars With Over 30,000+ Happy Customers
Achieve Vibrant Skin & Heal Acne with High Frequency Treatment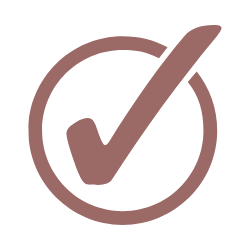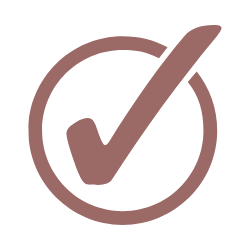 Have Clear and Radiant Skin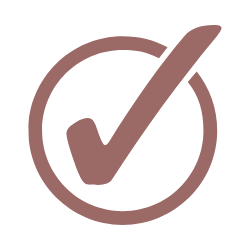 "I couldn't get anything to work on my severe acne for YEARS. Been using this machine for about 2 weeks now and already seeing amazing improvements like never before!"
⭐⭐⭐⭐⭐4.8/5.0 Stars With Over 30,000+ Happy Customers
Achieve Vibrant Skin & Heal Acne with High Frequency Treatment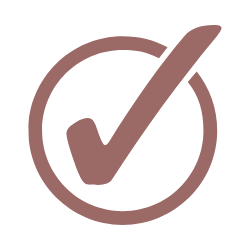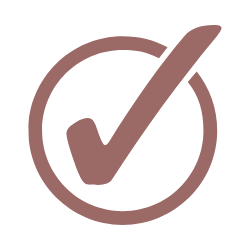 Have Clear and Radiant Skin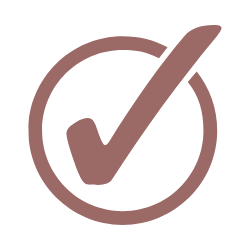 "I couldn't get anything to work on my severe acne for YEARS. Been using this machine for about 2 weeks now and already seeing amazing improvements like never before!"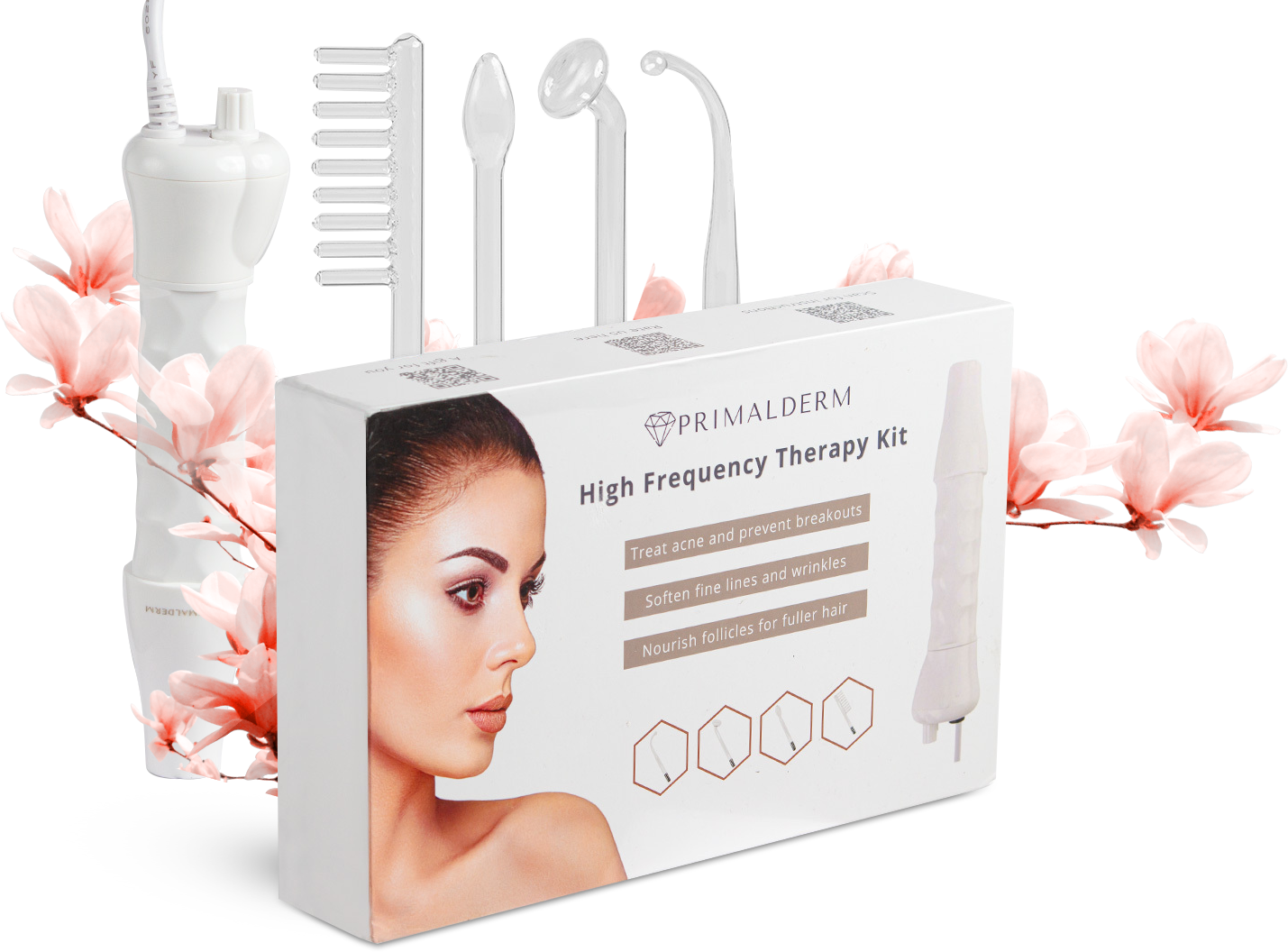 All-In-One Skincare Solution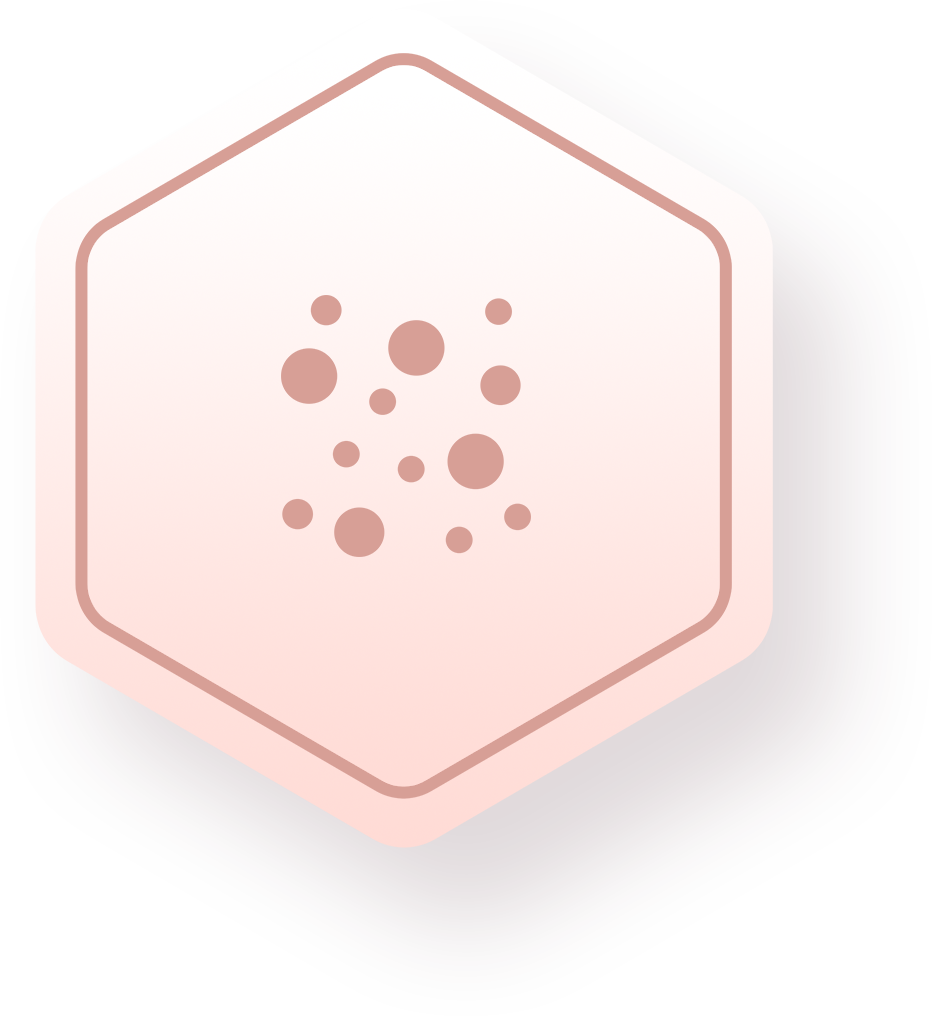 Treat acne and prevent breakouts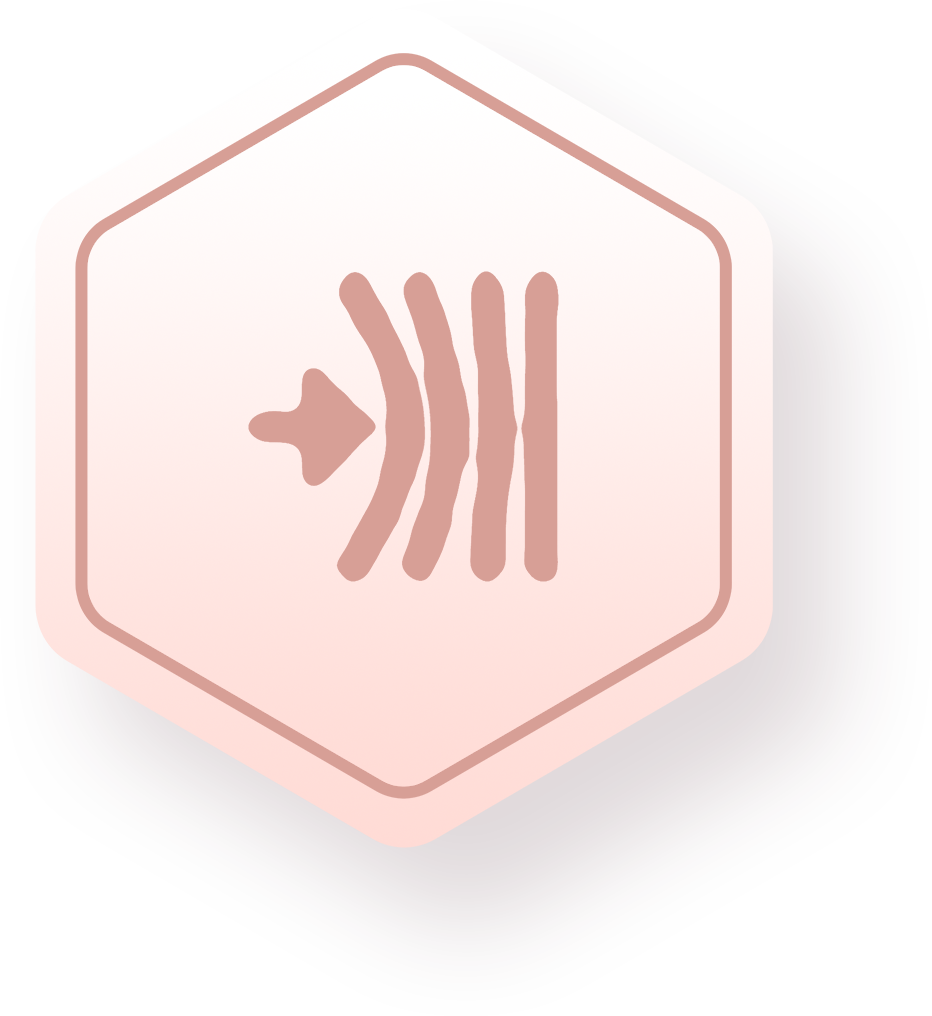 Soften fines lines and wrinkles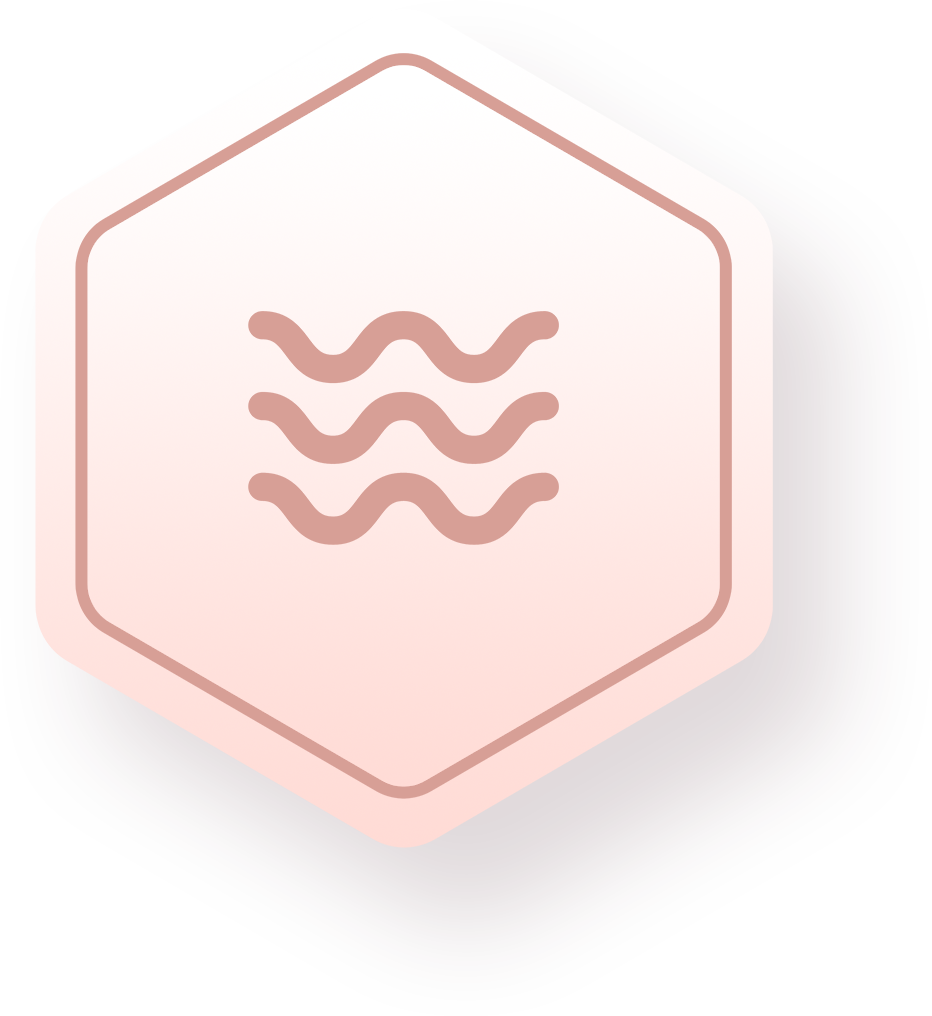 Accelerate healing of scars/ blemishes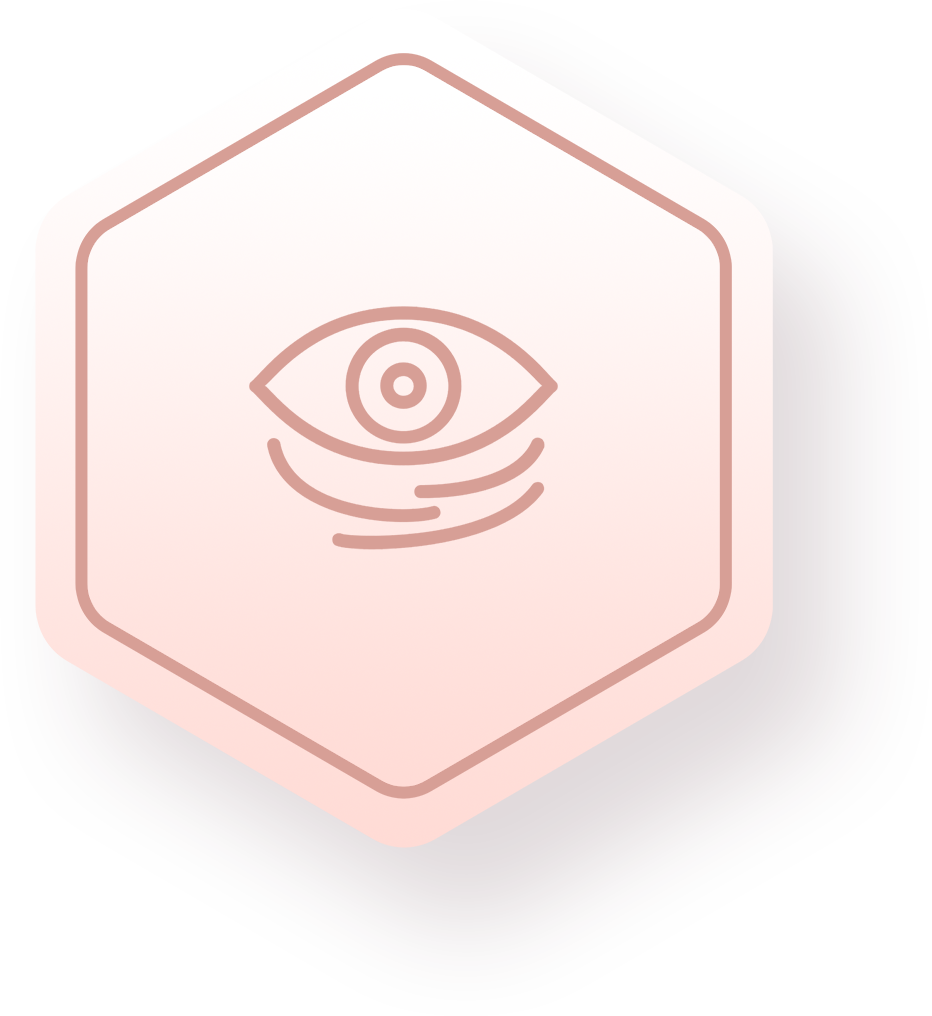 Decongest puffy eyes and dark circles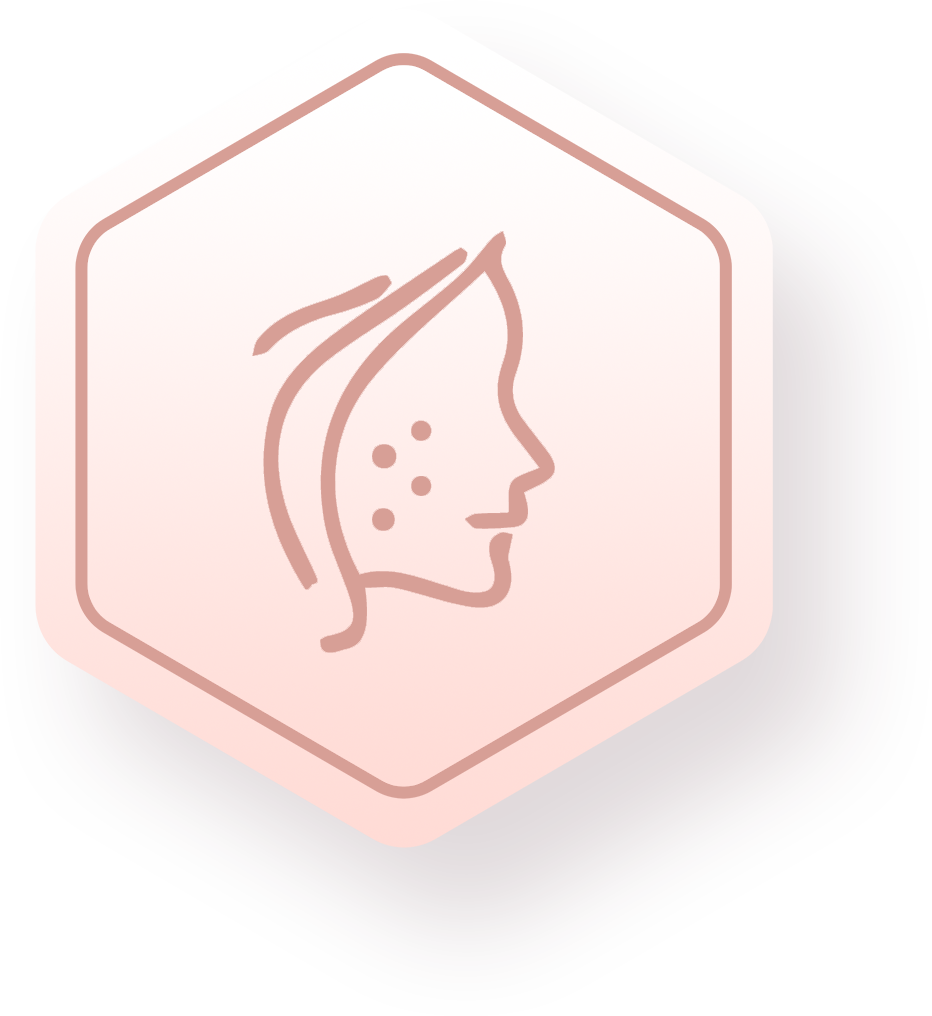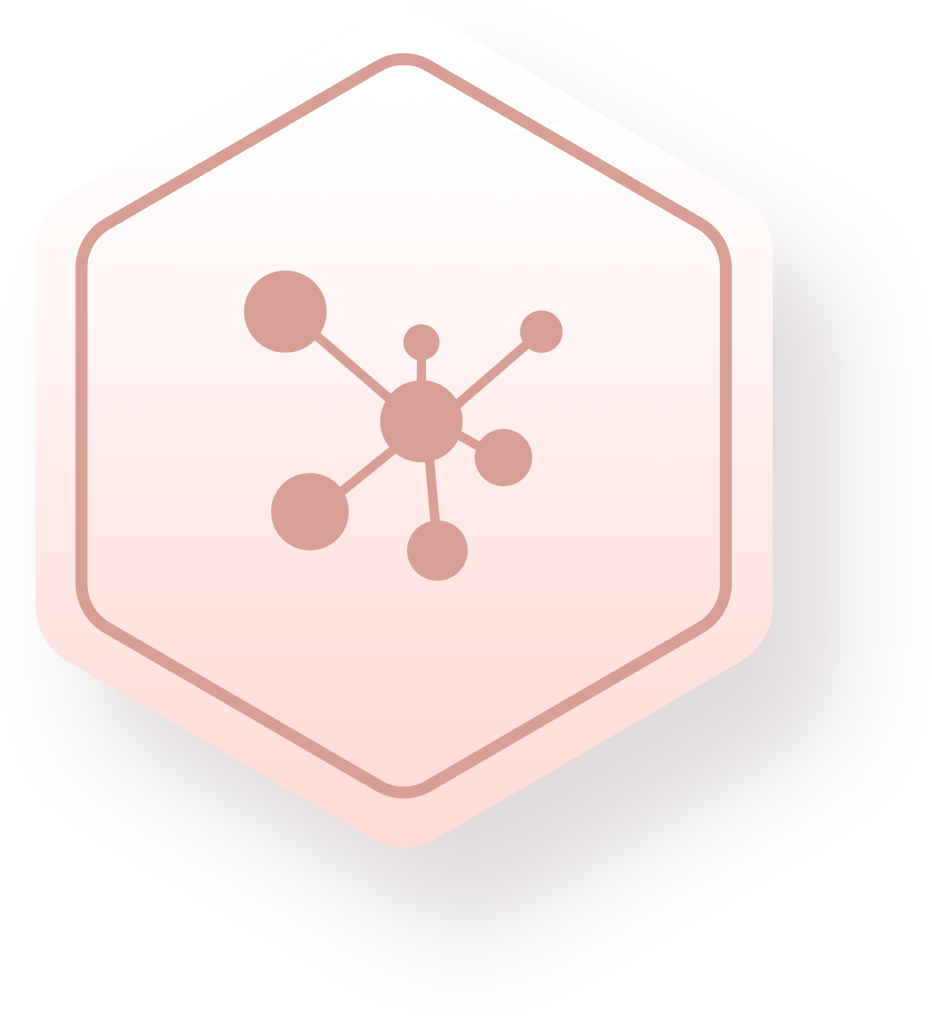 Increase blood circulation to give you a healthy glow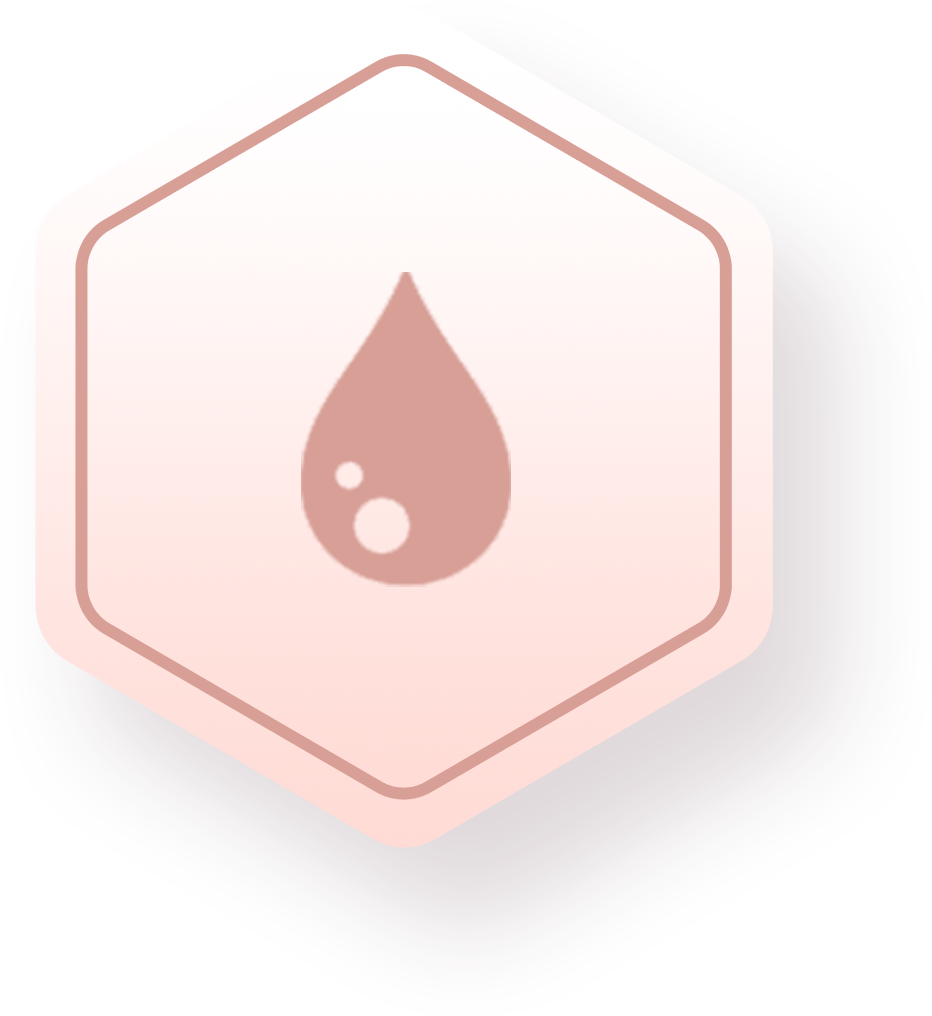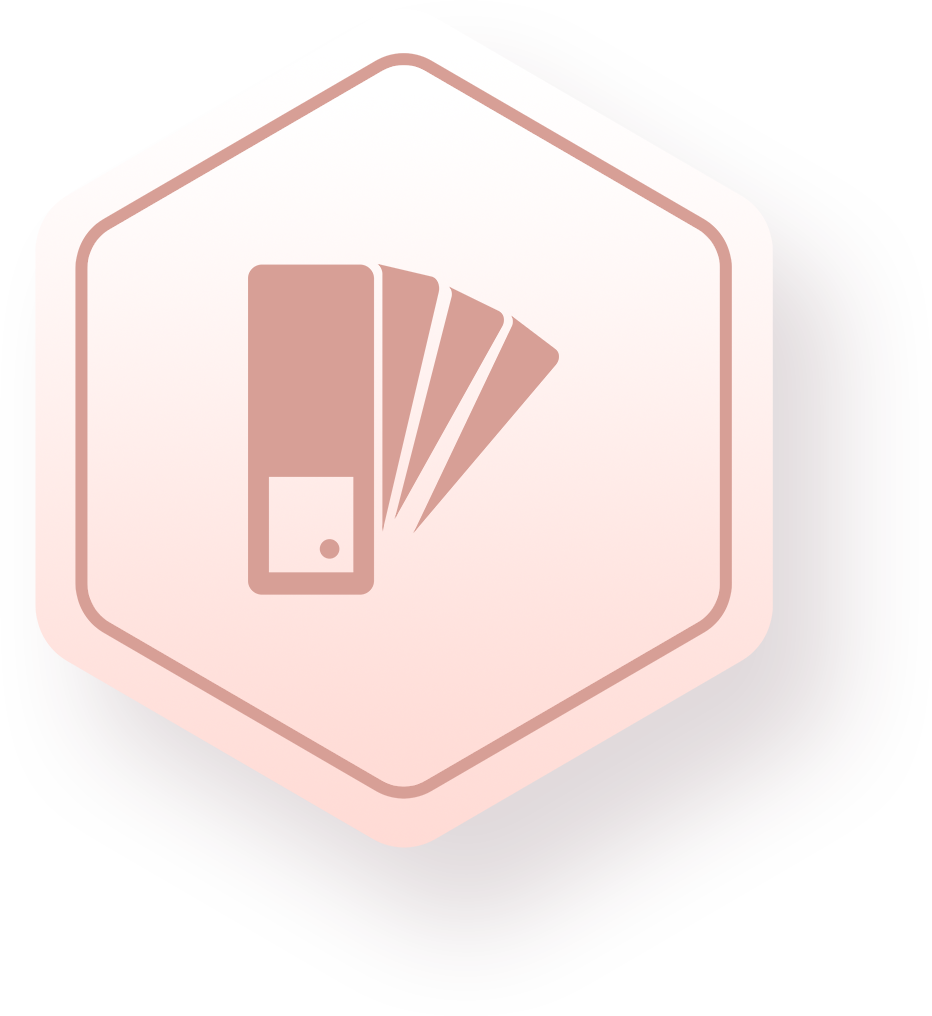 Boost collagen in your skin for a more youthful complexion.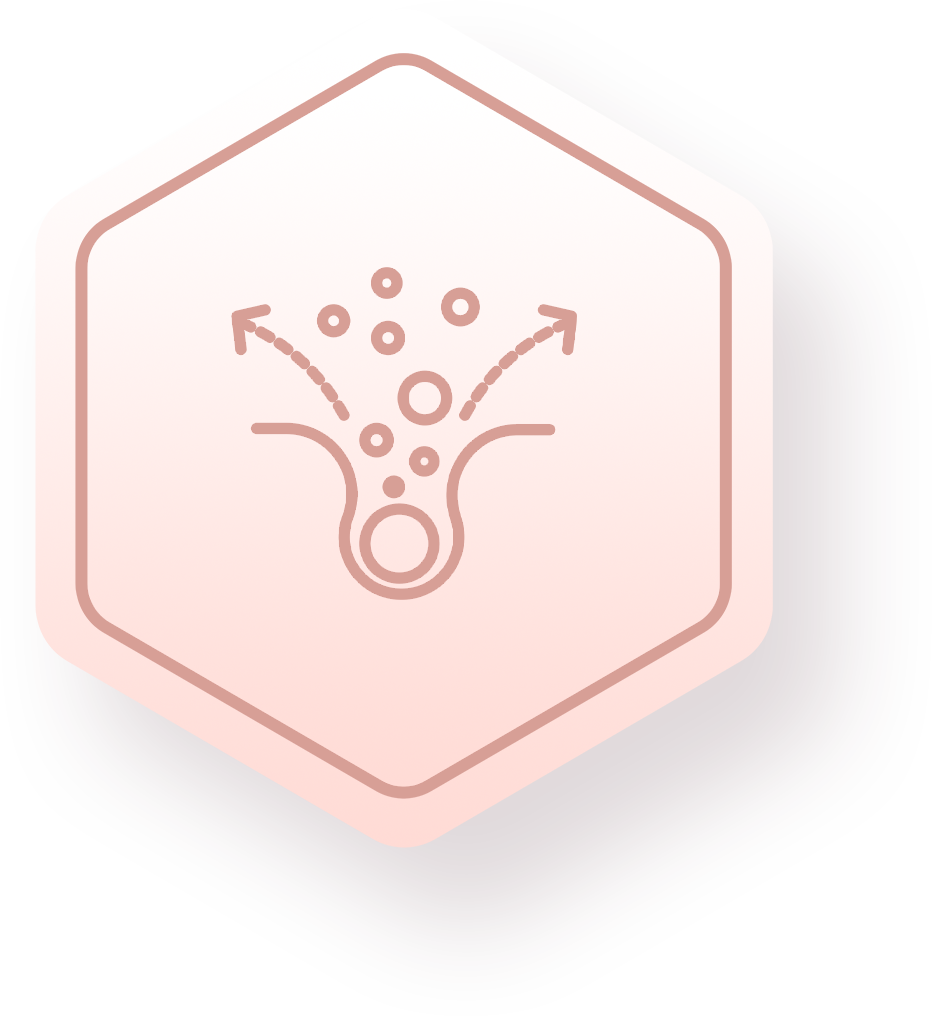 Reduce blackheads and large pores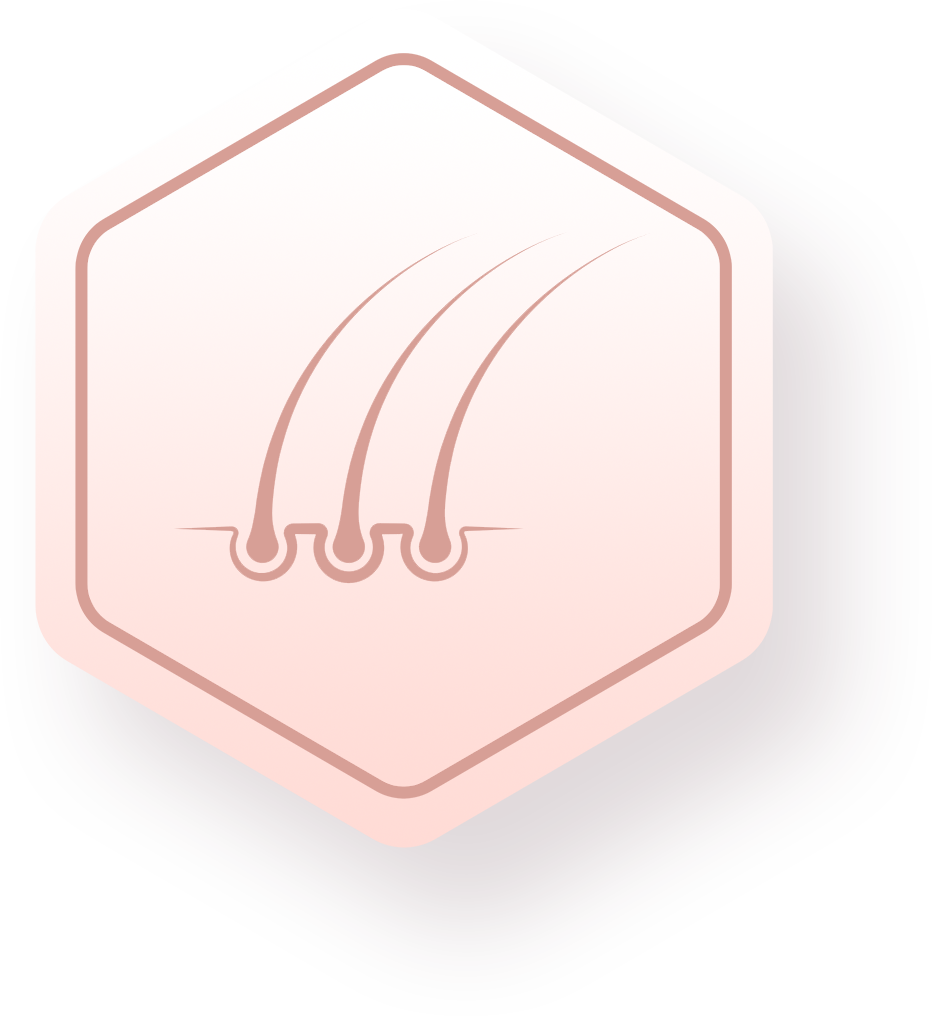 Stimulate hair follicles to grow stronger, thicker hair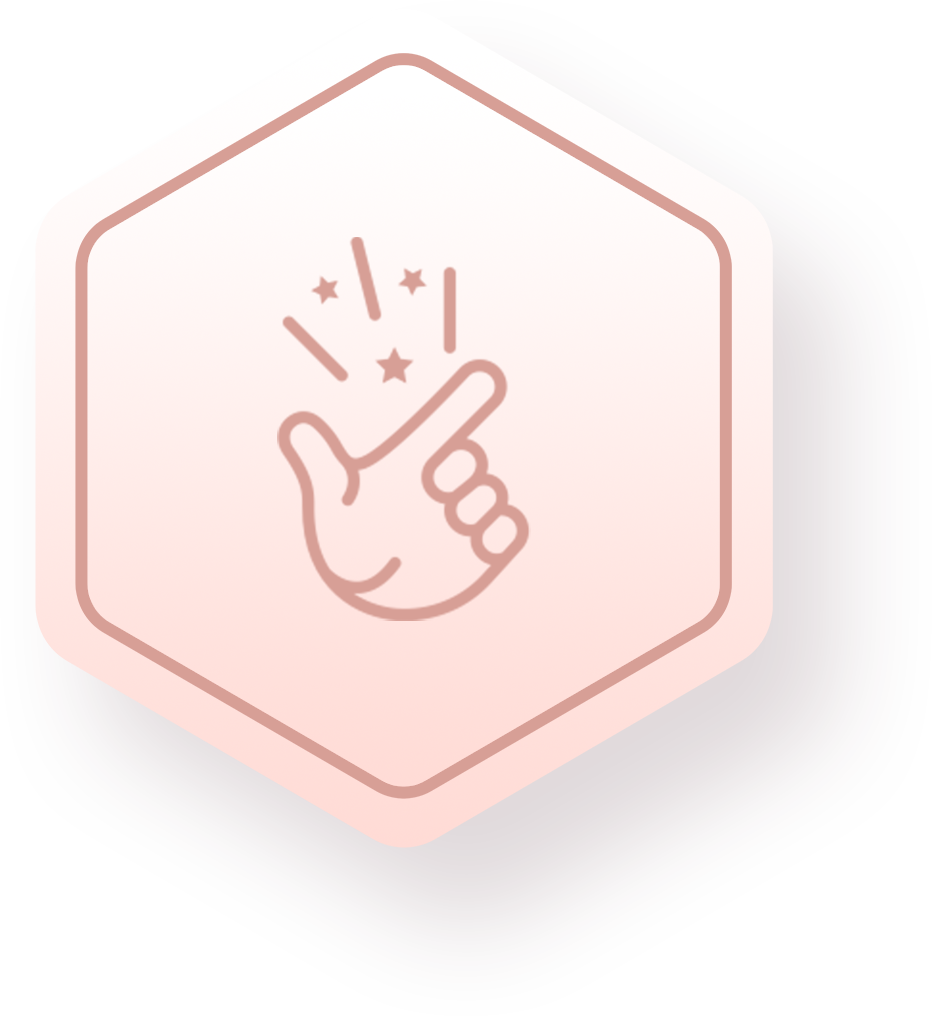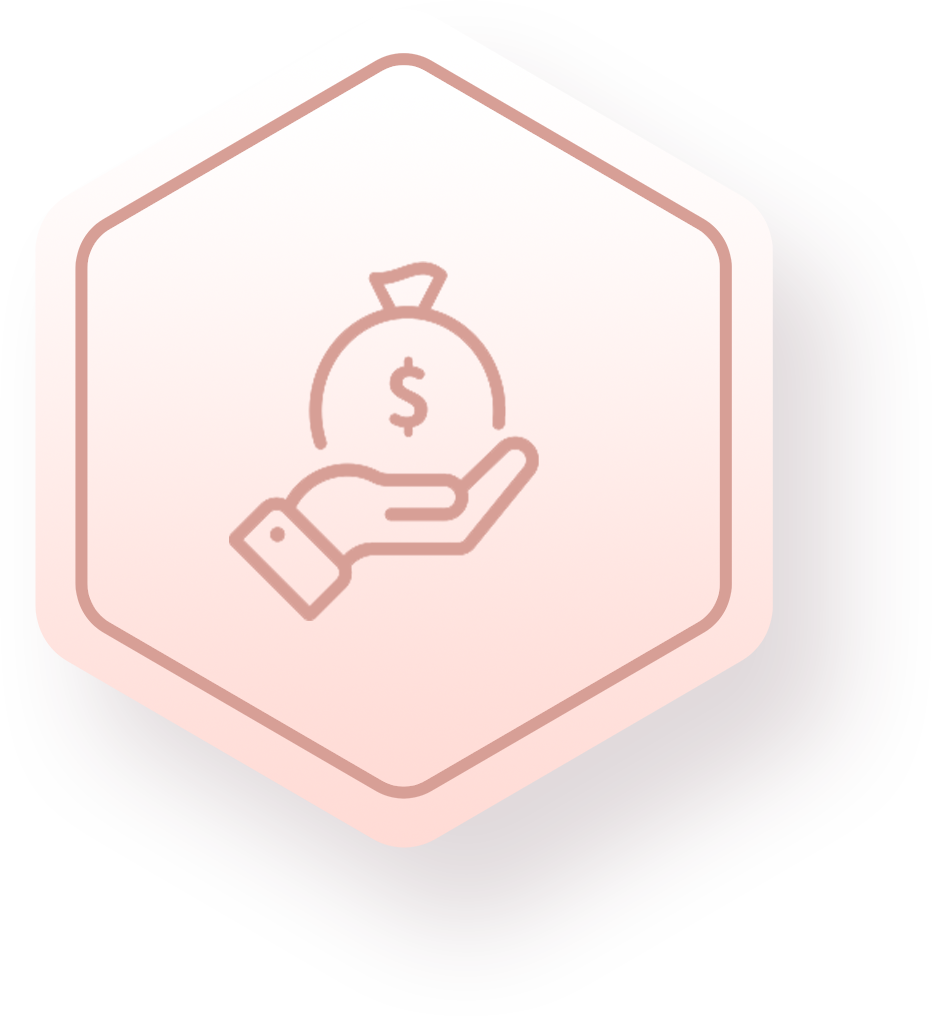 Save hundreds of dollars on expensive visits with dermatologists
Get Vibrant Skin and Heal Acne with High Frequency Treatment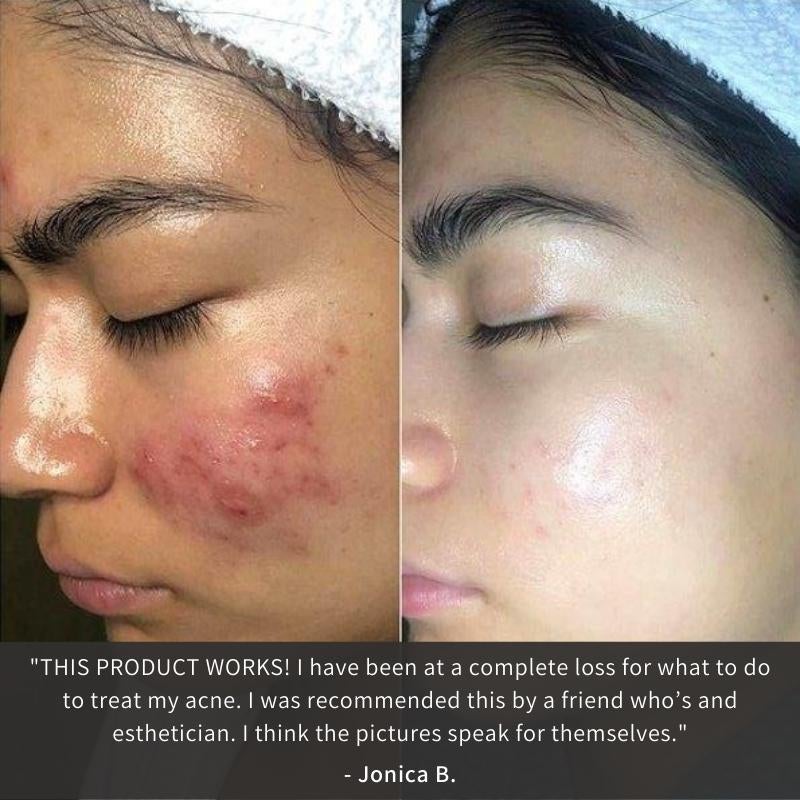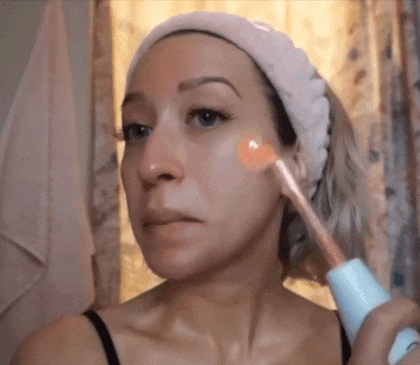 Achieve Acne-Free Skin & Other Benefits with Four Simple Steps
✦ STEP 1: Cleanse and dry your face before treatment.
✦ STEP 2: Insert the electrode into the wand, then plug the wand into power outlet and switch on.
✦ STEP 3: Move the wand in circular motion on the treatment area for 3-5 minutes
✦ STEP 4: After you are done, turn the power knob off. Clean the attachment with warm water and soap. Finish by applying your favorite moisturizer.
Important Note: You shouldn't use this product if you have a pace maker or you are pregnant.
Why Primalderm is better?
We are using high-quality materials while manufacturing our products. This way, we are able to produce pure blue light for our pro version (neon + argon gases).
Thus, we give better results to our customers.
Check Out Our Social Media Reviews
⭐⭐⭐⭐⭐4.8/5.0 Stars With Over 30,000+ Happy Customers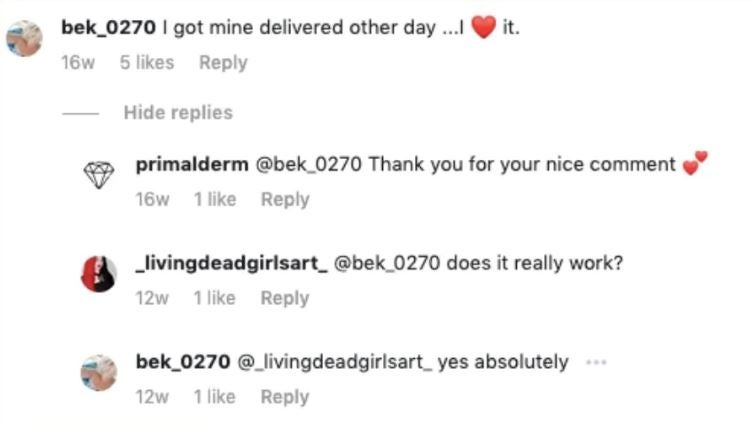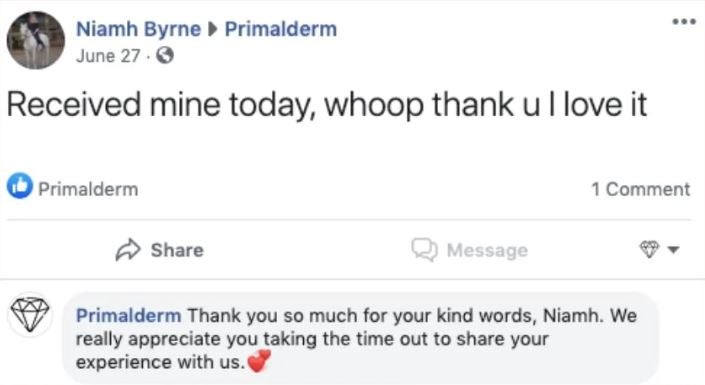 ⭐⭐⭐⭐⭐4.8/5.0 Stars With Over 30,000+ Happy Customers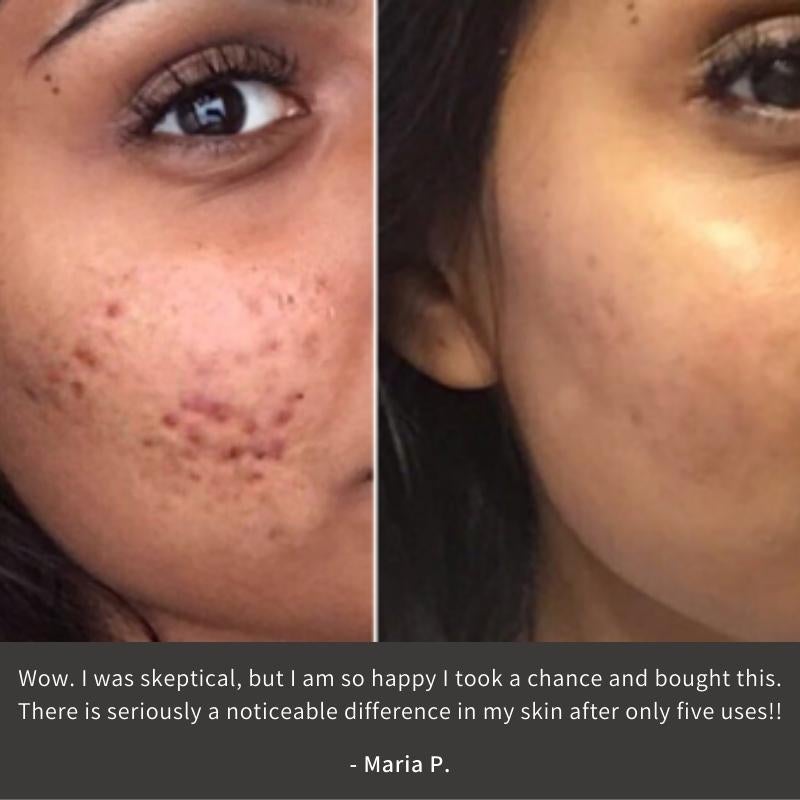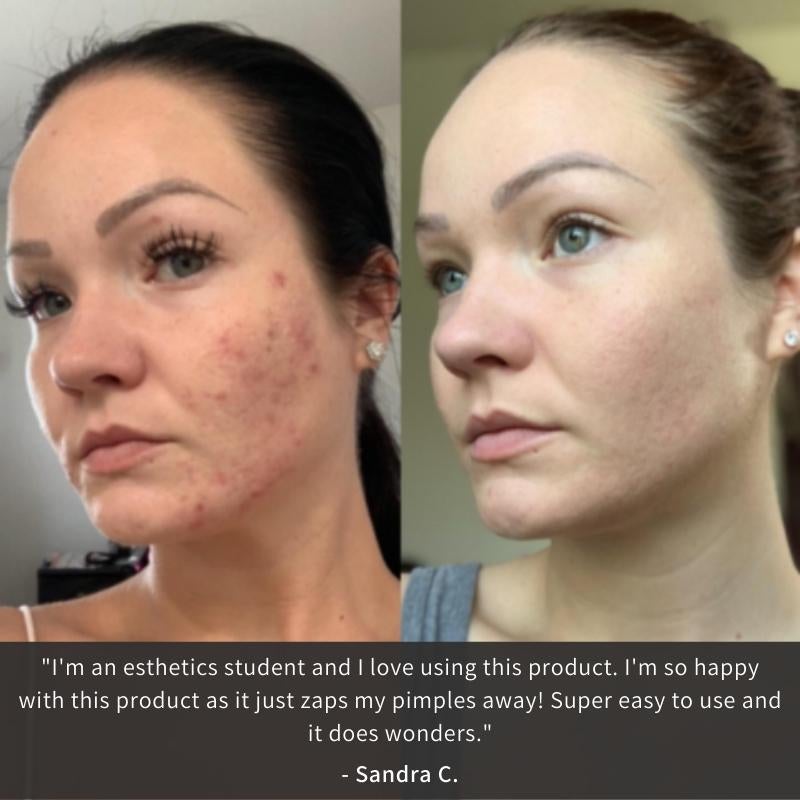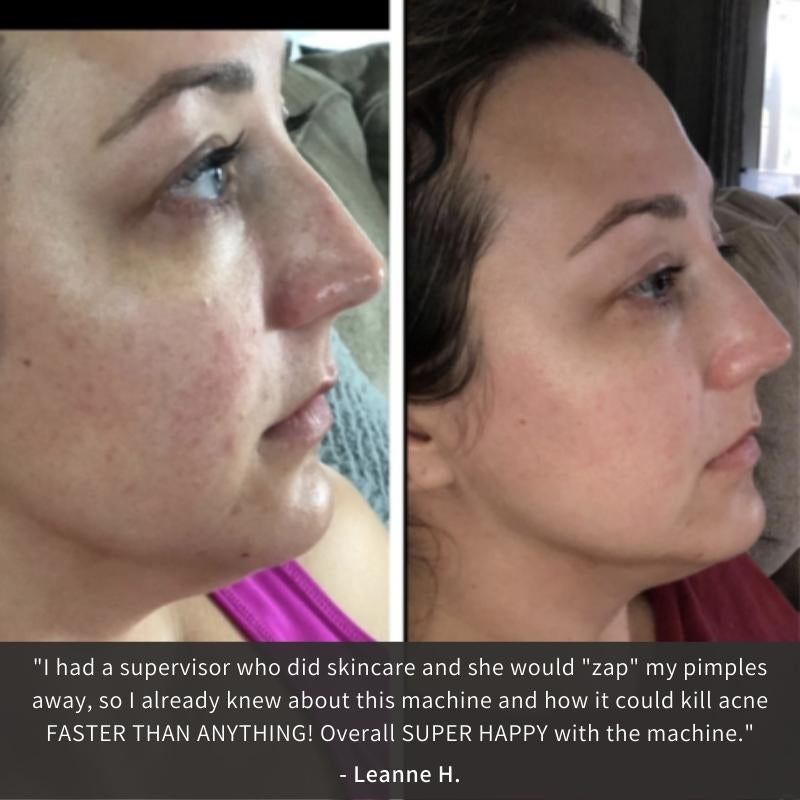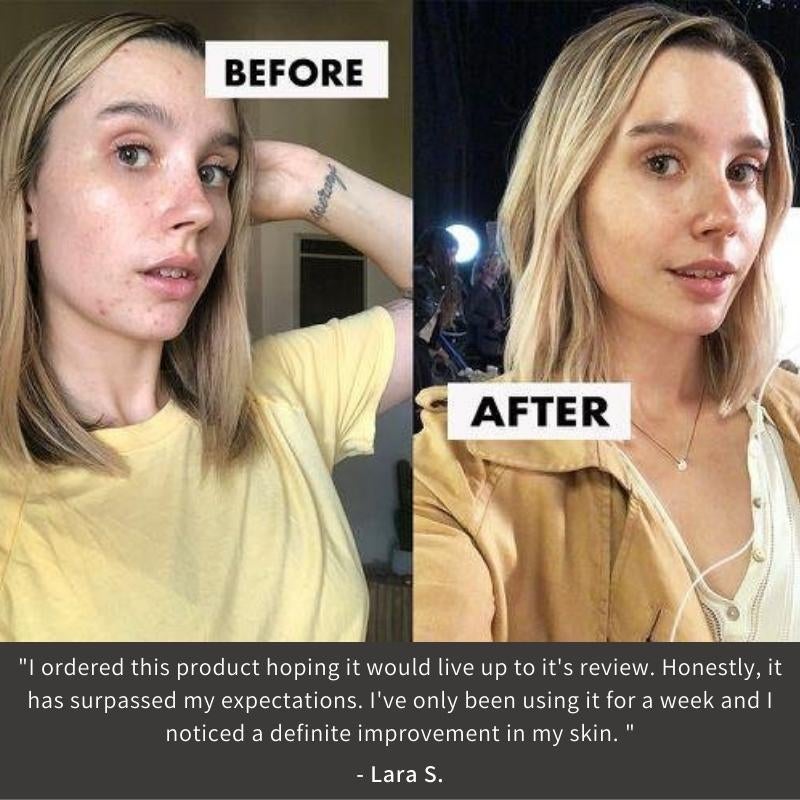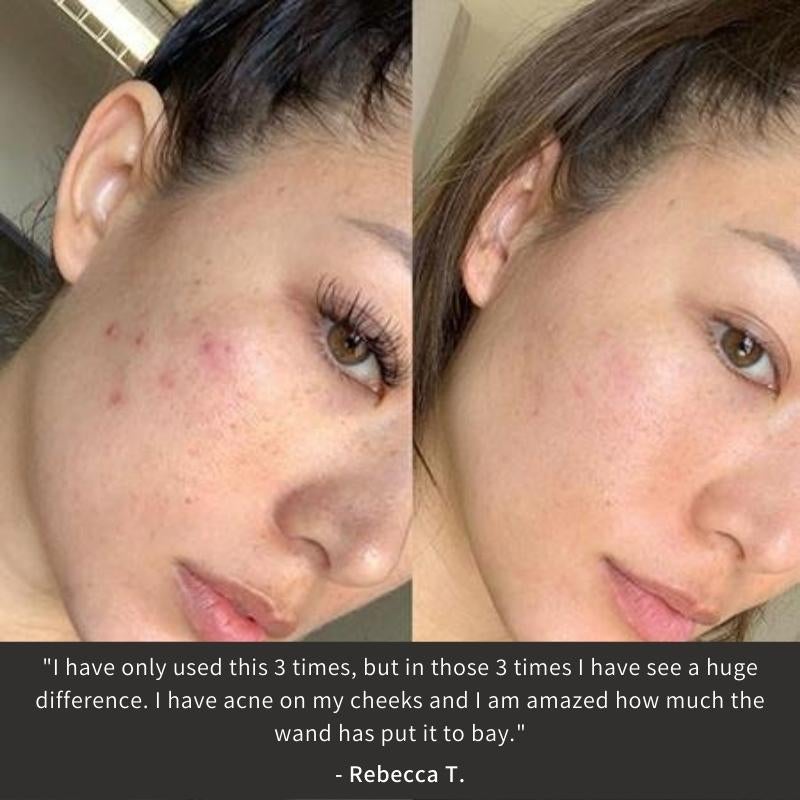 With just a few clicks,
you can have the skin you've always wanted.
1 Primalderm
High-Frequency
Wand
Quick-start
Treatment
Support Manual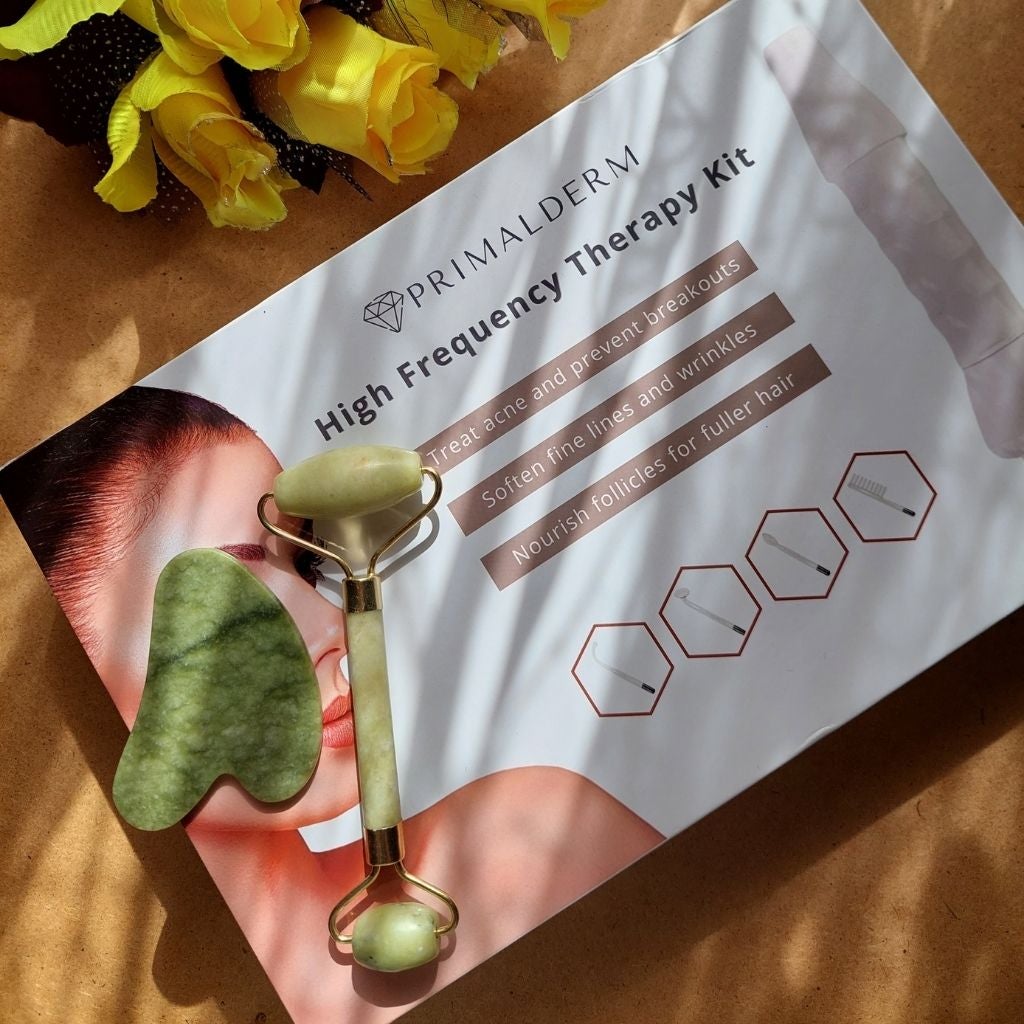 Primalderm Jade Roller Set
Made from gua sha stone. For free if you order today. The set includes one roller with small and big size heads and one gua sha scraper.
If you are not satisfied with your order for any reason,
just let us know within 30 days after delivery
and we will process full refund, no questions will be asked.
If you are not satisfied with your order for any reason, just let us know within 30 days after delivery and we will process full refund, no questions will be asked.
Neon, Argon, Pro (Neon + Argon)
What's the Difference?
Primarily used for the treatment of aging skin or reducing wrinkles.
As it encourages cell regeneration and boosts collagen production, this special gas helps to remove fine lines and wrinkles from your face quicker than ever for youthful skin.
Primarily used for treating to acne prone skin.
The anti-bacterial ultraviolet light from the argon electrode penetrates deep into the skin layer and kills acne and breakout-causing bacteria from the inside. As the amount of UV light is super low, it doesn't harm or damage your precious skin in any shape or form.
Combines both gases to provide the maximum benefit for skin and hair issues.
Used for treating acne, reducing wrinkles and fine lines, accelerating the healing of scars and blemishes, providing several anti-aging benefits, having fuller and thicker hair, stimulating collagen production, etc.
Do You Have Any Other Questions? Count on us!
Will it really help me to get rid of my cystic acne?
High-frequency is a proven method that has been used by estheticians
for a long time in regards to acne treatment.
Many of our customers see noticeable improvement in acne just after
one use.
The application of high frequency current to the skin promotes a natural cleansing for your current acne.
Neon gas kills acne-making bacteria by oxygenation and argon gas kills
them with healthy amount of UV lights.
This way, high frequency dramatically reduces the amount of future acne with regular use.
How long does it take to see results?
Results vary depending on the severity of your skin condition.
High frequency has been shown to produce improvement in acne just
after one use.
You will see long-lasting results with regular use.
We suggest at least 2 weeks of consistent use (5-minute each time & 3-5 times per week) to see a noticeable difference.
Sometimes your skin needs a little more time for adjusting to the
treatment.
What is each wand used for?
Mushroom wand
Treating broader areas such as cheeks, forehead, and jawline.
Tongue wand
For sensitive areas such as dark circles beneath eyes
Bend wand
To eliminate acne and other skin imperfections. Mostly used for spot
treatment.
'Comb wand
To energize hair follicles, promote blood circulation, prevent hair loss, reduce dryness and dandruff.
Who shouldn't use High Frequency?
High-frequency treatments are not recommended for people having pace maker and pregnant women
If you have piercing at the treatment area, make sure that you don't get closer to the piercing more than 1 inch (2.5 cm).
Everyone else can safely have high-frequency therapy.
You can use high-frequency wands every day.
For the best and consistent results, we suggest you to use at least 3-4
times per week.
If frequent use makes your skin dry, you can give one day breaks.
Should I use on wet or dry face?
We suggest using on either dry face or after applying hydrating serums.
The serums shouldn't be oil based.
Do I need to replace or fill the gas?
You do not need to replace the gas. The gases are generated by plugging the device in. The only thing that would need a replacement is if one of the electrodes broke.
Can I use it on other areas of my body or only the face?
This can be used on your whole body. We still recommend only 3 to 5
minutes on one area and a max of 20 minutes for total use.
High-frequency could be used for ingrown hairs around the bikini line, back acne, or on the chest and neck.
Is it normal that I am hearing or feeling electrical vibrations?
When using High-Frequency wands, hearing the sound of electrical
vibration and feeling it on your skin are normal
We suggest you to start with the lowest frequency and increase it
depending on how you feel.
The vibration sound will be natural after a couple of uses.
What the high frequency rating for this product? (measured in Hertz)
We have designed these tools at the optimal frequency to treat the skin effectively, safely, and painlessly.
Our devices are designed at a frequency of 50-60 Hz, a voltage of
110v/220v, and a high frequency Vibration of 220 million/sec.
Our High Frequency Device has a gage dial on the front of the device
which allows you to control the strength of the device to your comfort. We always recommend low-mid range as ideal
Can you micro-needle and use high-frequency at the same day? If so which should you do first?
Yes! The High Frequency device can be used as a spot treatment. You can use this before or after micro-needling
Will this product cause discoloration for dark skin?
This device is safe for all skin types and will not cause discoloration for dark skin.
Can this product be used on men with full beards?
Yes, of course! The High Frequency Device will still emit oxygen to the skin even on men with beards.
Is it safe to use the device if | have acne on my chest? Wondering if it is unsafe to use something with electricity near my chest/heart?
Unless you have a pacemaker it is safe to use. We do not recommend
use for anyone with a pacemaker.
Is it safe to use after getting laser treatment on the face?
We suggest to wait until your face has fully healed before using, but you may use the High Frequency device after receiving laser treatment.
⭐⭐⭐⭐⭐4.8/5.0 Stars With Over 30,000+ Happy Customers
It really works! Nothing has worked for the cystic acne on my forehead and I've tried a lot of things. I have only used it for 4days and you can see the results on pictures. I don't know what kind of witch craft this thing is but it WORKS.
I went to school for esthetics and know that normally good HF machine is hundreds and hundreds of dollars which is why the moment I saw this, I immediately purchased it.
If you're fighting acne, trust me and get this now! I'm so happy with this product! It just zaps you're pimples away! Super easy to use and it does I'm really enjoying
this product. Customer service was great, they replied quickly to any questions or concerns I had. I would definitely order from them again.
This product is brilliant! I am a medical esthetician and used this in my practice. The results are amazing. Blemish marks fade dramatically and fine lines and wrinkles practically disappear. My clients and myself are very satisfied with your product. It is cost effective and I would recommend it to anyone.
So after trying and failing prescription after prescription, my doctor was ready to put me on accutane. I went to an esthetician for a second opinion and she
suggested me to order a high frequency device. I did some research and came across this one. | ordered the pro version (one with neon and argon). I started using
this while using acne topicals, a topical antibiotics and dapsone, but after couple days, I decided to cut my topical meds. Now it has been two weeks and I haven't
used any topicals since that time. I wash my face, moisturize and use this device at night before sleep. This product is life saver. I highly recommend it!
This product far exceeds my expectations and I'm extremely picky. First, it's quality is superb. It is well made, well designed, easy to use. Second, I've been using it
on my face and neck to reduce wrinkles and increase firmness. Wow, I've only used it for a week and I already see results. I strongly believe everyone should have one
of these! I highly recommend!
I LOVE I have cystic acne and this literally zapped whatever was coming!!! Very effective!!!! Very easy to use. I was skeptical at first bec some reviews were saying it easily breaks and is very fragile. Well yes its glass, follow the instructions and take your time and it will last for ages
So far so good! Only used once but I like the way my skin looks already after only one use. One thing I have to stress is that you must use an easy to glide medium on
your skin while you use this device. I tried to follow the devices instructions and use only my skin care lotion/serum but my particular product didn't produce enough
glide so the wand couldn't move smoothly across my face. I bought an organic aloe gel to go with this and that worked for me very well. I got good results on the
most lowest setting bc this was my first time. I was not paid to leave this review and I am not affiliated with any company.
I developed mask acne since covid hit. I wear a mask at work all day. I use this on acne as soon as I feel a pimple popping up. Using it multiple times a day in the same
spot has kept pimples from surfacing and becoming puss filled. I highly recommend this as use in your acne prevention routine. It has been a game changer for me. I wish I had known about this sooner.
I'm not even exaggerating when I say, this is the best thing I ever purchased for my acne! I've been struggling for YEARS with cystic acne and this I absolutely love this
thing you can instantly see results and its such a treatment dries them out or zaps them away like magic.
Copyright © 2022, Primalderm Cosmetics. All Rights Reserved.